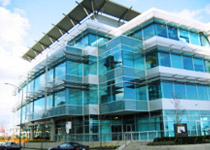 We manage your day to day functions and services so that you, the entrepreneur and marketer, can spend your time and energy on marketing ideas, concepts, analysis and decisions.
As an internet marketer your time and energy is best directed at invention and innovation, keeping up with the new ideas and trends, so why spend any of your time on the more routine operations when you can have the DM Contact Management team take care of these things for you?
Frankly, you've got better things to do!
The DM Contact Advantage
Savings and Efficiency. We leverage the combined buying power of our clients to provide you with significant savings on the services you choose us to provide for you. Better rates on web hosting bandwidth, call center toll charges, directional DNS, systems monitoring and failover, just to name a few. You get the rates available only to huge mega companies instead of negotiating higher rates yourself.
Hiring your own staff is often risky - not just the time and headaches presented by human resources and organizational issues - what if they are not always busy? You need someone to perform a task but there isn't enough work to keep them busy all day. With DM Contact, you can have experienced and sophisticated customer support, systems, order processing, financial and administrative teams all working for you, but at a fraction of the cost - because you're only paying for a proportionate share of their time, based on your own usage.
The same with your physical infrastructure and office space - why buy it all yourself when you can pay only for the exact portion you require? Less risky and more efficient. You decide which services you'd like us to provide for you, and we will provide you with efficiency and savings.
One Size Does Not Fit All
Big and small - we welcome them all!
Whether you are a large, established marketer with high volume or a smaller company just starting out, we can customize a service package to meet your needs. We offer flexible pricing plans (hourly, monthly, one-time, cost plus markup) and contract terms (monthly, annual, one-time). We will work with you to customize the service contract which best meets your needs.